OUR CERTIFICATIONS & FINISHES
WATERBOURNE UV FINISHES
Forevermark Cabinetry features the use of waterborne UV finishes furnished by Sherwin-Williams on certain door styles.*  The benefits of waterborne UV finishes include superior scratch resistance, low VOCs, finishes that are formaldehyde-hazard free, and reduction in environmental impact.
Forevermark Cabinetry is proud to offer products manufactured using Sherwin-Williams coatings as part of our goal to offer high performance products designed and manufactured taking steps to reduce environmental impact and meet or exceed the most stringent regulatory requirements.
You can be sure that the solutions you're choosing satisfy the highest standards for performance, while meeting or exceeding regulatory requirements. Which means you'll never have to choose between the best coatings for the environment and the best coatings for delivering a quality look that lasts.
*Waterborne UV finish: Ice White Shaker, Signature Pearl, Gramercy White
*Waterborne UV finish by Sherwin-Williams: Pepper Shaker, Signature Brownstone,  Greystone Shaker, Nova Light Grey Shaker, Midtown Grey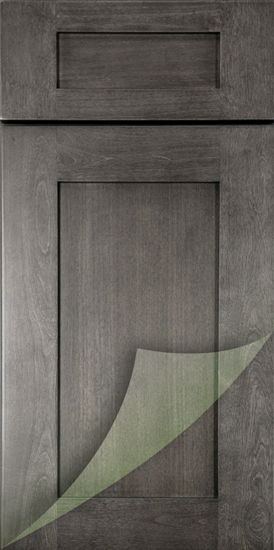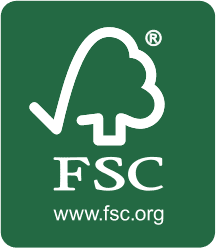 FOREST STEWARDSHIP COUNCIL CERTIFIED
Forevermark Cabinetry is proud to offer select products* with raw materials that are Forest Stewardship Council® (FSC)certified through its supplier. The FSC® is an independent, non-profit organization that protects forests for future generations, and is the only system supported by groups such as WWF, Sierra Club, Greenpeace, Natural Resources Defense Council, and National Wildlife Federation. The FSC® protects water quality, prohibits highly hazardous chemicals, restricts deforestation, protects customary rights of indigenous people and local communities, prevents loss of natural forest cover, protects high conservation value forests, and limits clearcuts to protect forest ecology.
By purchasing a FSC-certified product, customers can ensure that their product is coming from responsibly managed sources.
*Applicable to: Nova Light Grey Shaker and Midtown Grey
EPA TSCA TITLE VI COMPLIANT
We are constantly striving to meet and surpass all requirements for high quality cabinetry. As such, Forevermark Cabinetry meets the United States' Environmental Protection Agency's current standards for air emissions standards. Our products are EPA TSCA Title VI compliant. This certification ensures that materials and air emissions meet the most stringent requirements. For more information. visit epa.gov.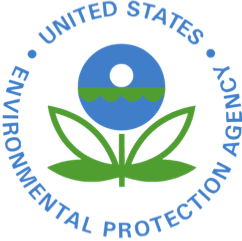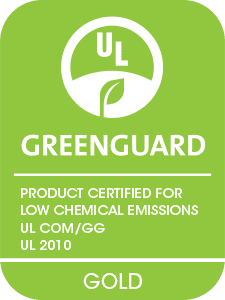 GREENGUARD GOLD CERTIFIED
Forevermark Cabinetry is proud to further demonstrate our commitment to the well-being of our customers by offering select lines* with UL Environment's GREENGUARD GOLD certification.
The GREENGUARD Gold Certification Program (formerly known as GREENGUARD Children & Schools Certification) offers stricter certification criteria, considers safety factors to account for sensitive individuals (such as children and the elderly), and ensures that a product is acceptable for use in environments such as schools and healthcare facilities. It gives assurance that products designed for use in indoor spaces meet strict chemical emissions limits, which contribute to the creation of healthier materials. This standard is designed to define low-emitting materials suitable for environments where people, particularly children and sensitive adults, spend extended periods of time, in particular schools and healthcare facilities. GREENGUARD Certification strives to protect human health and quality of life by establishing standards and certification programs to reduce exposure to chemicals and to improve indoor air quality. The GREENGUARD standards are among the most stringent indoor air quality standards in the world, and they are based on available standards and guidelines from national and international public health agencies. For more information, visit: http://greenguard.org/en/consumers.aspx
*Applicable to: Ice White Shaker, Pepper Shaker, Gramercy White, Signature Pearl, Signature Brownstone, Greystone Shaker, Nova Light Grey Shaker, Midtown Shaker
KITCHEN CABINET MANUFACTURERS ASSOCIATION CERTIFICATION
Forevermark Cabinetry is pleased to offer factory assembled cabinets that are Kitchen Cabinet Manufacturers Association certified. KCMA certified cabinets are recognized in the marketplace as a quality product able to perform after a rigorous battery of tests simulating years of household use. For more information, please feel free to visit www.kcma.org/consumers.
KCMA's rigorous, in-laboratory compliance program measures the integrity of our cabinets through five tests covering cabinet structure, door and drawer operation and the cabinetry finish.
Our cabinets go through a variety of weight tests to ensure they are safe, sturdy, and durable for our customers. Falling cans, your china collection and even grabbing ahold of a cabinet door during a fall are no match for our KCMA certified cabinets.
Next, our cabinet doors are slide tested for 25,000 cycles. That's 25 years' worth of use in an average family home. Our KCMA-certified cabinetry will keep pace with your active lifestyle.
Third, we swing test our cabinets to avoid the shoddy look of loose or unaligned cabinet doors that often occur over time. KCMA certification ensures our cabinetry operates flawlessly with
no signs of damage or looseness.
Next we test the finish of our cabinets to ensure they can stand up to real-world use. The KCMA test exposes cabinetry to such stain threats as vinegar, grape juice, coffee, alcohol and even mustard for varying amounts of time.
Finally, we heat test our cabinets to prove they can handle the inevitable temperature hazards in your kitchen with no discoloration or blistering.